Manufacturing of the full AWS for OECS countries.
The Organization of Eastern Caribbean States (OECS), which includes Antigua and Barbuda, Grenada, Saint Lucia, St Christopher (St Kitts) and Nevis, St Vincent and the Grenadines, Montserrat, British Virgin Islands, and Anguilla, launched in 2015 a procurement notice for Supply of IT, GIS, GPS, Surveying and Climate data collection Hardware (Equipment) and Software Tools for Climate Change Adaptation (CCA) and Sustainable Land Management (SLM) to build technical capacity in the land management units in each Member State and the OECS Commission.
Nesa srl, after the successful supply and delivery of 50 AWS during 2013, as well described at Case Hystory Belize, applied for this tender in cooperation with a partner, in order to fully satisfy the requirement of the Customer.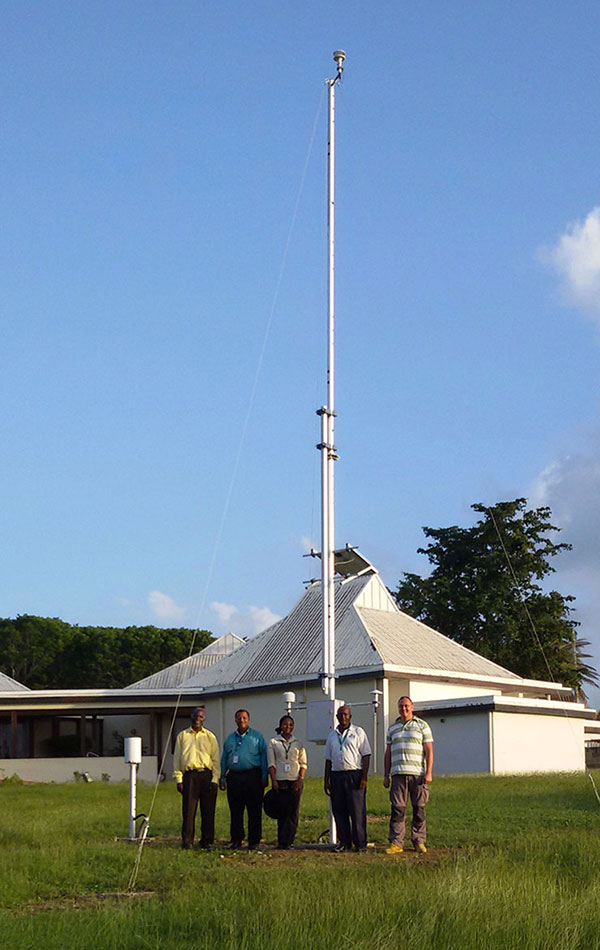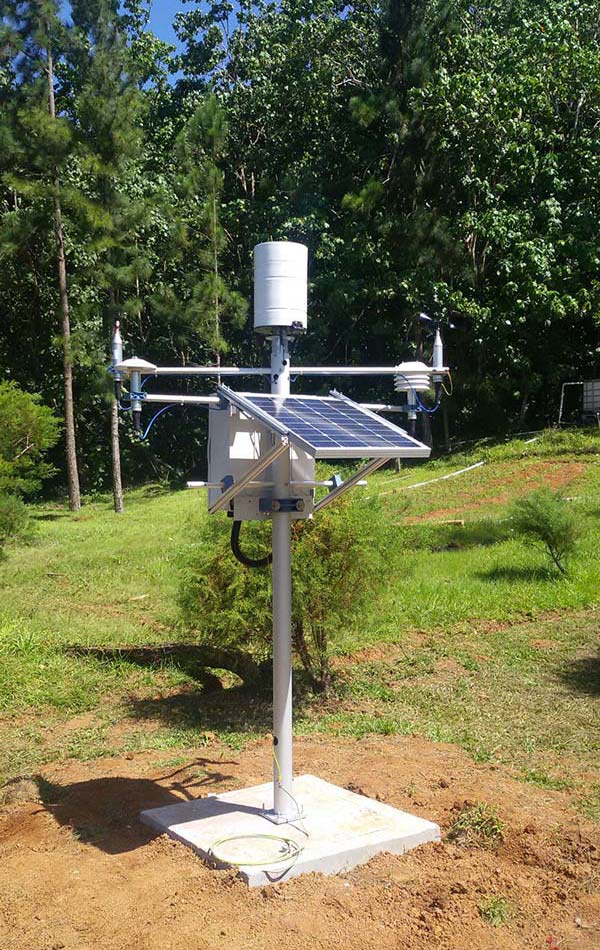 Notification of award was issued on September 2015 and the manufacturing of the full AWS started immediately; scope of supply included AWS equipment according to technical specification for Antigua&Barbuda and Grenada. Weather stations designed and installed according to WMO with temperature/humidity sensor, sonic wind sensor, solar radiation, barometer, rain gauge and TMF linux datalogger, and all stations transmit using GPRS/GSM network. In addition, the customer required to supply of custom version of Sunflower software and finally provided onsite training&installation.
Nesa's senior technicians supported the officers of MetOffice in Antigua&Barbuda and Grenada for the proper installation of the AWS (two different configurations were provided, one including a standard 10m pole and the other with small 2m pole, as per customer's requirements).
The completion of operations and the fully satisfaction of the customer lead to release of final acceptance which allows Nesa to demonstrate its skills and capacity to manage different requests and provide complete turn-key solutions including local training on final destinations.