SOFTWARE DEVELOPMENT FOR MONITORING IN THE CARIBBEAN
After the great success of Nesa in the tender launched by the Caribbean Community Climate Change Center in 2012 for supply and delivery of 50 AWS according to WMO (Case History Belize), a new challenge was collected by the company on the occasion of the launch, in 2014, of a new and stimulating project financed by "EU-GCCA Caribbean Support Project" – ref. CCCCC/EU-GCCA/SUP-011/2014.
The tender required very specific software development experiences and abilities, aimed at optimizing and centralizing the collection of data coming from various monitoring networks, often inhomogeneous to each other and characterized by decidedly non-standard formats and databases. This starting condition, quite common in areas where the growth of monitoring systems has seen different manufacturers protagonists and therefore different data formats, made general supervision unmanageable and severely limited the usability of the information contained.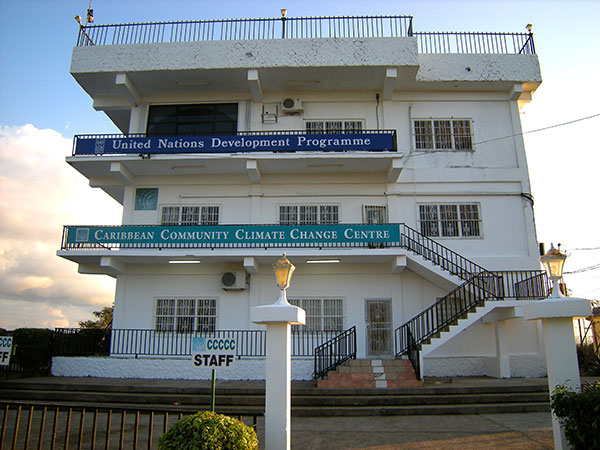 Nesa was awarded the project and the solution presented, accepted by the Customer, included the supply and installation of a powerful stand-alone client software, a suitable storage server that facilitates the reception and processing of messages transmitted through the various data loggers through the system geostationary operational satellite (GOES) of the National Oceanic and Atmospheric Administration (NOAA) and MySQL / SQL Database that allows up to 100 years of data storage for 100 stations in standard configuration with 12 parameters, largely sufficient to manage the Customer's requests.
Finally, the Nesa technicians went to the CCCCC headquarters in Belmopan – Belize, a remote location in the middle of the lush tropical forest, to guarantee the training course for the technical staff and ensure the transfer of the necessary skills.
In particular, Nesa received a high score in relation to the proposal to customize its "Sunflower" network software by applying the necessary plug-ins and extensions in order to cover 100% of the technical requests, also guaranteeing added value thanks to the absence of annual fees and licenses, remote accessibility for any upgrades and maintenance, scalability and modularity of the system and custom access levels depending on the type of user selected.
Ultimately, Nesa has been able to meet the needs of the customer who now has a unique system for collecting and standardizing data coming from stations of more than 10 different brands, thanks to the technical capacity and flexibility offered by software and own production.