The final touches were completed at the end of May, and with the beginning of June the new sales and manufacturing headquarter of Nesa, located in Via Crociera 11, began to operate at full capacity.
Thus confirming the adherence to the territory of Vidor and the Treviso's production area, Nesa now has a modern building, renovated and set up as a technical-scientific center, already described with interest by the press, as it can be read in this article; the structure is divided into several floors and has a large and well-equipped conference room, also accessible by companies or individuals, through the rental formula (as well as other premises already set up for start-ups, technical or medical studies and similar activities). The complex, as the result of the restructuring and enhancement of a former middle school, will allow Nesa to strengthen its image especially in relation to numerous foreign visitors, both for commercial and negotiation activities and to carry out training and support courses for the contracts awarded to the company, with technicians and qualified personnel coming from many countries of the World (see the reference on page About).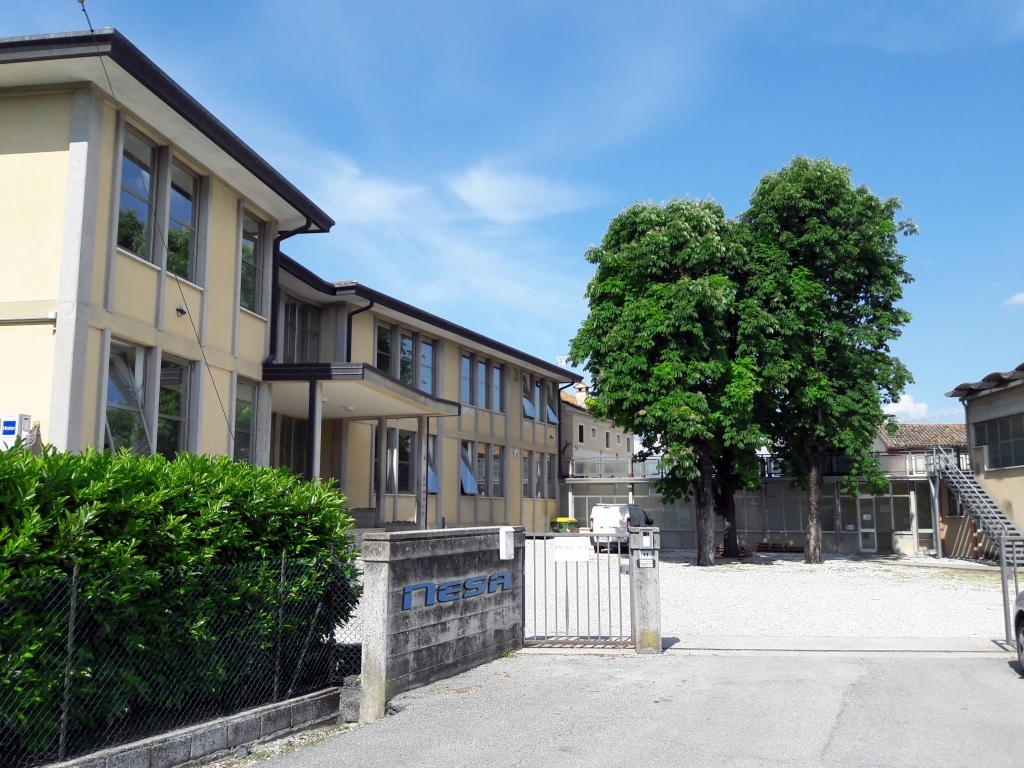 Ultimately, Nesa is pleased to have strengthened its image but also to have an owned-building that performs the tasks of normal production and training, and allows a wide range of initiatives (thanks to the development of a network of local contacts and not only), thus allowing flexible use of the different sections and spaces, with the aim of becoming, over time, a technical-scientific center open to all.