Automatic weather stations for the Kyrgyz Republic
Kyrgyz Republic has been financed up to US$ 7.63 million by World Bank "Agricultural Productivity Assistance Project" between 2011 and 2015. The project had a nation-wide geographic coverage comprising all seven oblasts of the Kyrgyz Republic, with the main beneficiaries being farmers, farmer organizations and rural households. The specific beneficiaries were selected based on their demand for project services and subject to meeting specific eligibility criteria for support under the different project activities.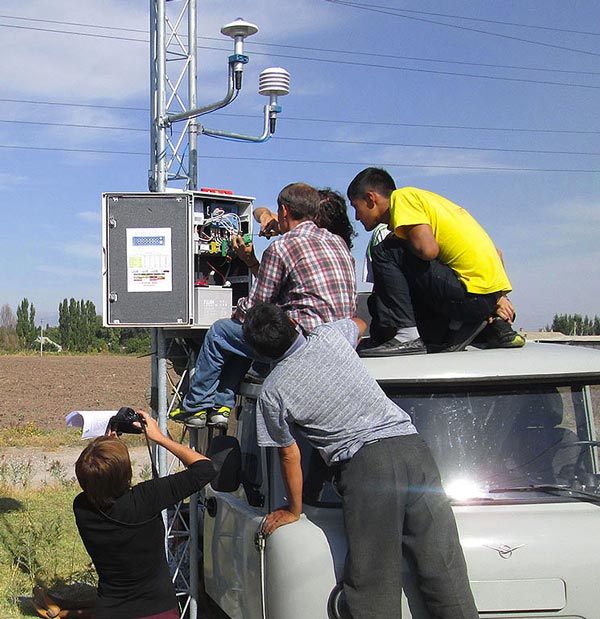 A specific procurement for supply of automatic meteorological stations was advertised in March 2014 and included the supply and delivery of 17 professional automatic weather stations in accordance with WMO, the training course on site in Bishkek and the installation of two pilot stations together with the technicians of the Agency for Hydrometeorology under the Ministry of Emergency Situation of the Kyrgyz Republic (Kyrgyzhydromet), and any other operation necessary for training & commissioning. The tender was awarded to NESA in May and after factory production, testing and shipping, during September 2014 the company's senior technicians successfully achieved the on-site training to approximately 30 local technicians, explaining methods of installation of equipment according to the WMO regulations and activating transmission via GPRS modem to Kyrgyzhydromet server, where all the data will be historicized in order to help the Agency to carry out future implementations of local weather monitoring, prevention and mitigation of extreme events and the development of numerical models for the weather forecast in support of agriculture in the country.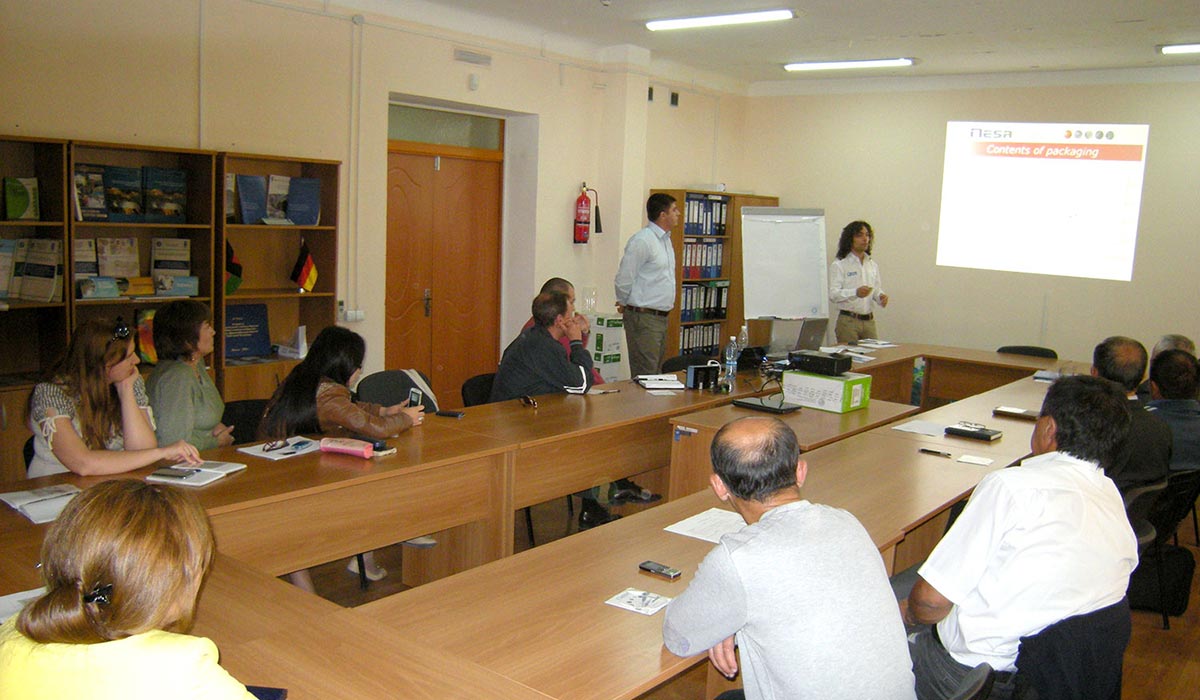 In particular, the use of a patented technique for the intelligent management of heating the precipitation sensor allows the extension (compared to the standard) of the operation of measuring stations even in conditions of intense cold, thanks to the technique specifically dedicated for the purpose of energy saving.
The Italian technology, the experience of the technicians and the ability to support the end customer in every aspect (including the after-sales service and the warranty on the supplies) allowed Nesa srl to successfully complete the project and obtain the release of the "Final Acceptance" by representatives of Kyrgyzhydromet and representatives in Kyrgyz Republic of the World Bank (Agribusiness Competitiveness Center).