INSTALLATION OF MONITORING AND FIELD TRAINING SYSTEMS IN JAMAICA
In September 2010, the project "The European Union Banana Support Program" issued a tender for supply, delivery, installation and training in the field of operators in favor of the "Planning Institute of Jamaica (PIOJ)", based in Kingston.
The tender therefore included 10 WMO-compliant automatic weather stations with a double GPRS and GOES data transmission system, a 10m lattice and a server equipped with database data reception and management software.
Nesa participated in the tender as a supplier of a trading company that won the contract in early 2011, starting the preparation of the equipment, bench tests and subsequent shipment in compliance with the stringent specifications imposed by the technical specifications.
It is in fact known that Jamaica is located in the Caribbean area and exposed to the ruinous effects caused by the transit of tropical hurricanes, during the season that normally goes from July to October. Nesa, therefore, developed a technical proposal that convinced our Client and above all the Planning Institute of Jamaica who chose our stations for their own monitoring network (the first automatic type on the island).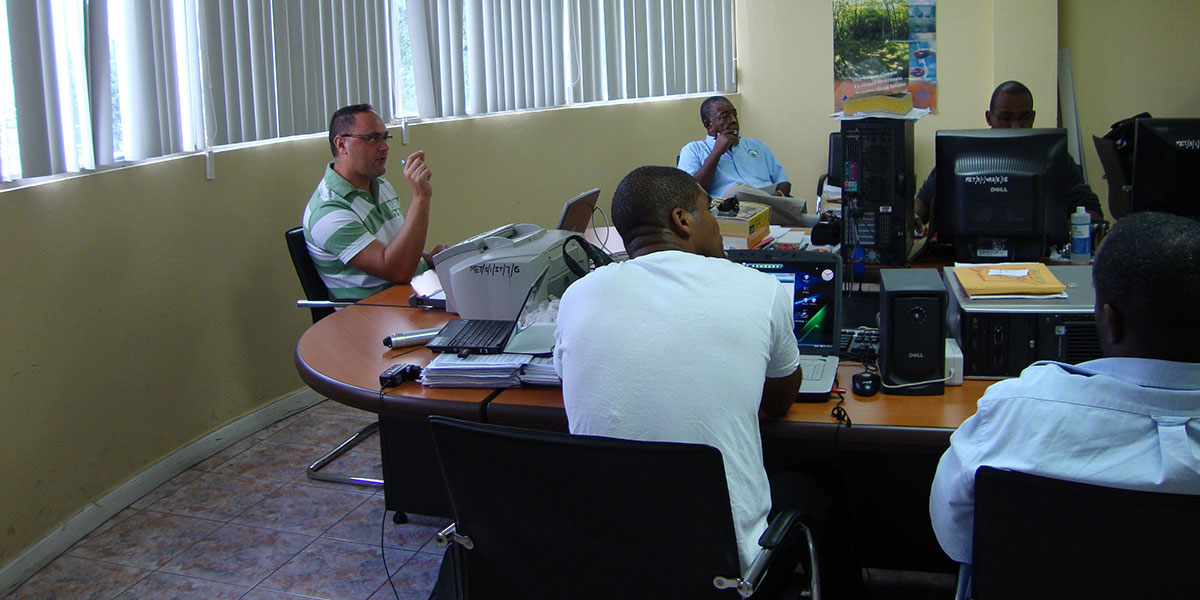 In November 2011, after long import and customs clearance procedures, Nesa technicians went to Kingston and other locations in Jamaica to install the equipment, along with local technicians.
The activities took place under frequent thunderstorms, due to the concurrent rainy season (which normally peaks between September and October), and the few sunny spaces were used to carry out electrical and functional tests before completing the contract activities with training at the MetOffice offices where the presentation of Sunflower, a powerful software for the management and supervision of complex networks, has been very successful and got interested feedbacks by the operational staff.
To confirm the robustness of the installations and supplies produced by Nesa, we refer to a very interesting article concerning the transit of the hurricane "Sandy" in 2012 that also hit Jamaica during its trajectory that would have led it, in the following days, even on the city of New York. Nesa stations not only resisted the scathing fury of the wind, but memorized and transmitted important data that characterize the typical trend of tropical hurricanes, such as the abrupt variation of atmospheric pressure to the passage of the eye, the intensity of wind and rain and the wind direction. The complete text can be read at this address: SANDY HURRICANE NESA-AWOS
Ultimately, an official, indirect proof that Nesa solutions are also suitable to the extreme conditions brought about by the immense thermodynamic and mechanical forces that characterize tropical hurricanes.