VISIBILITY SENSOR INSTALLATION FOR AUDI DIGITAL POINTS
In November 2017 Nesa was contacted by some leading companies in the field of technological innovation, avant-garde architecture and IoT, which required the supply of a specific visibility sensor to be integrated into the POINT.Architets project for the famous AUDI car brand, developed in collaboration with TODO and with the technical and production contribution of TopStand and Leva Engineering.
This synergistic participation of excellences required that the sensor object of the supply was adequate to the technical expectations, operated in a wide temperature range (as the installation was planned to be in Cortina d'Ampezzo, one of the best mountain location in the world, inside Dolomites which are in the prestigious world list of the Natural Heritage of Humanity for their uniqueness and monumental beauty) and allowed the interfacing to supervision and control devices through standard protocols on RS485 serial line.
Nesa has therefore proposed the "visibilimeter" manufactured by the English technological partner "Bristol Industrial & Research Associates Ltd – Biral ", with whom for years a fruitful collaboration has been established covering vast market sectors such as road monitoring, advanced stations for airports (AWOS systems with " present weather ") and many others.
This sensor is suitable for applications in various fields of environmental and road monitoring and is particularly suitable for AWOS meteorological stations in the aeronautical field. Easy to install, it does not require any type of periodic calibration and is protected against overvoltages and corrosive agents.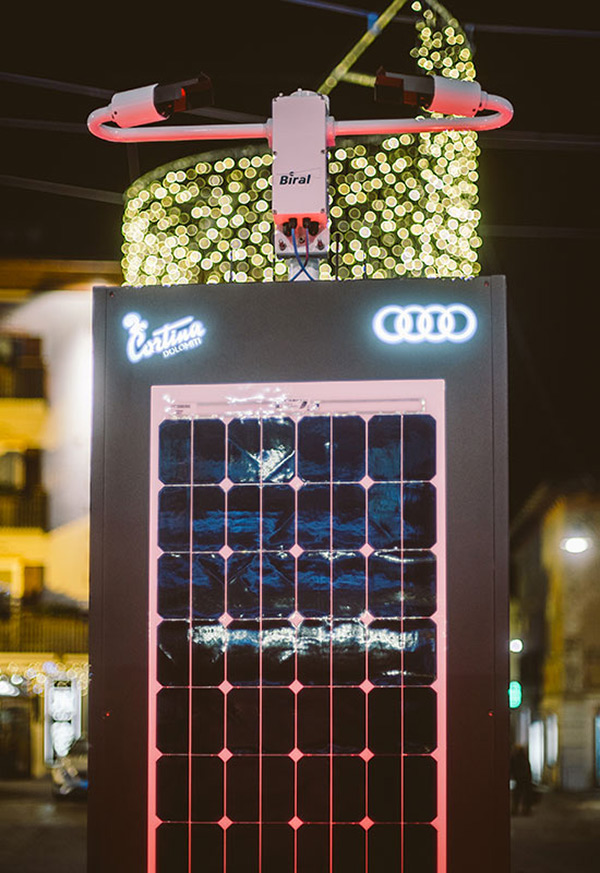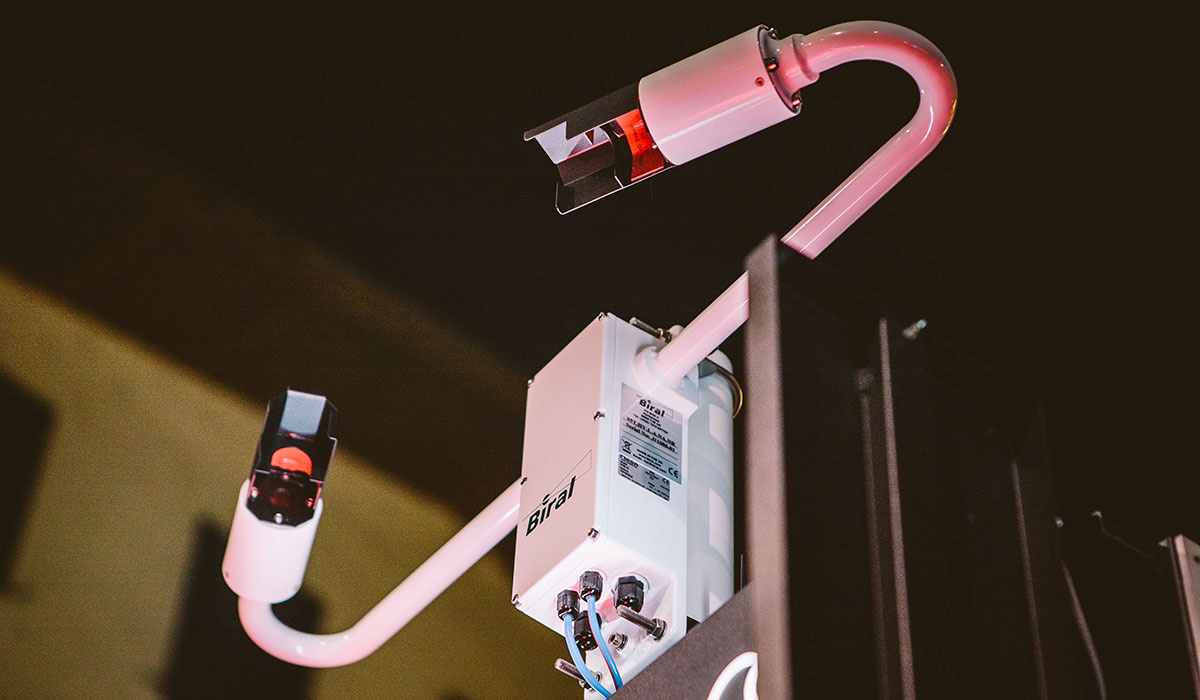 The AUDI DIGITAL POINTS project can be summarized in the following key points: the mountain deserves respect, that is why Audi and Cortina work together to enhance the territory and protect the environment, with 4 thematic "digital islands" and 2 "collective islands", to transform the city into a digital and inclusive Smart City. Elements of intelligent urban furniture that detect, record and communicate, in real time as well as on a weekly, monthly and annual basis, a series of environmental data:
Island Acoustic Pollution, real-time detection of the noise generated by road traffic.
Island Green Energy, parameters of efficiency and yield of renewable energy.
Island Climatic Conditions, a photograph of mountain health according to climate variables.
Island Driving Conditions, parameters for safe driving according to visibility and temperature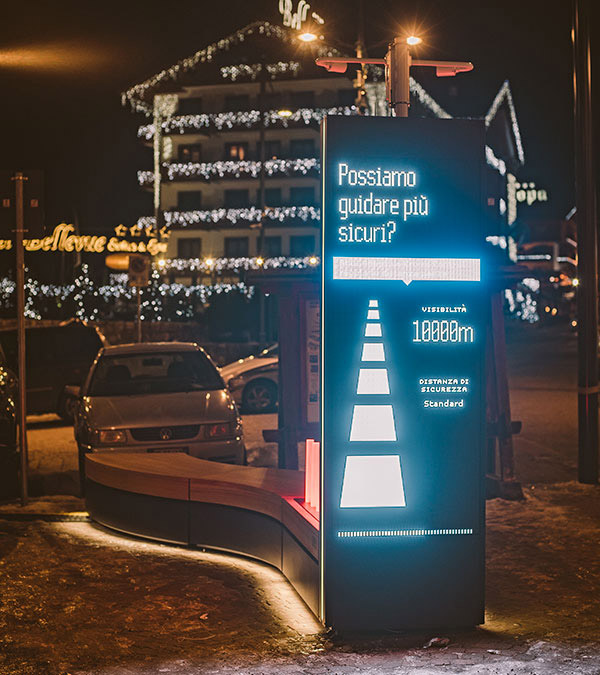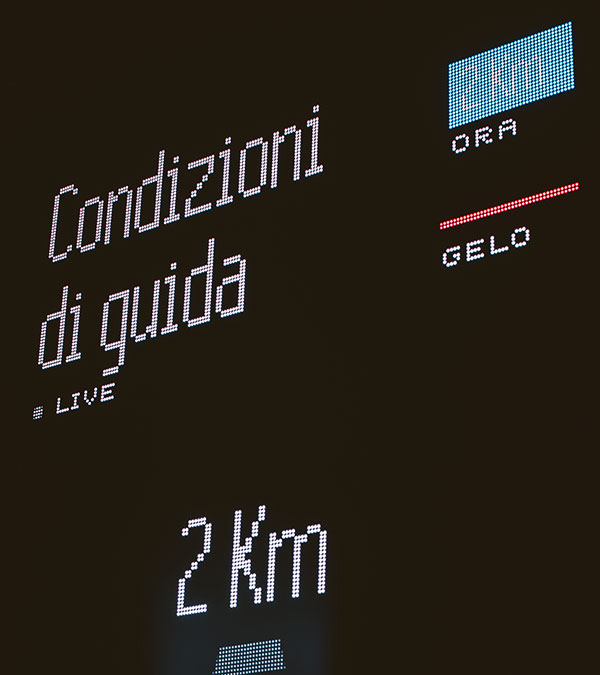 The synergy of cutting-edge technological experiences, the all-Italian know-how and the integration of systems and devices has allowed the achievement of customer satisfaction, allowing to create a successful model that can be easily exported to other realities and contexts in Italy and World.
Credits
POINT. ARCHITECTS – Concept, art direction, Design, structure production control.
TODO – Visual design, information design, real time data collection and data visualization softwares.
Leva Engineering – Technical consultancy, light-bars design and production.
Topstand – production.
All photos and video are by Sirio Vanelli.