ITALY. WEATHER-MARINE STATION FOR SCIENTIFIC RESEARCH
In 2012 Nesa srl supplied and installed a weather-marine station at the Marine Experimental Station (SMS) of the Institute of Marine Sciences (ISMAR) – Genoa Office – of the National Research Council (CNR).
This infrastructure, located inside the port area, is used for the study and characterization of different materials, coatings and other surface treatments in the marine environment, through exposure both in the atmosphere and in immersion of samples for research and/or technology transfer use.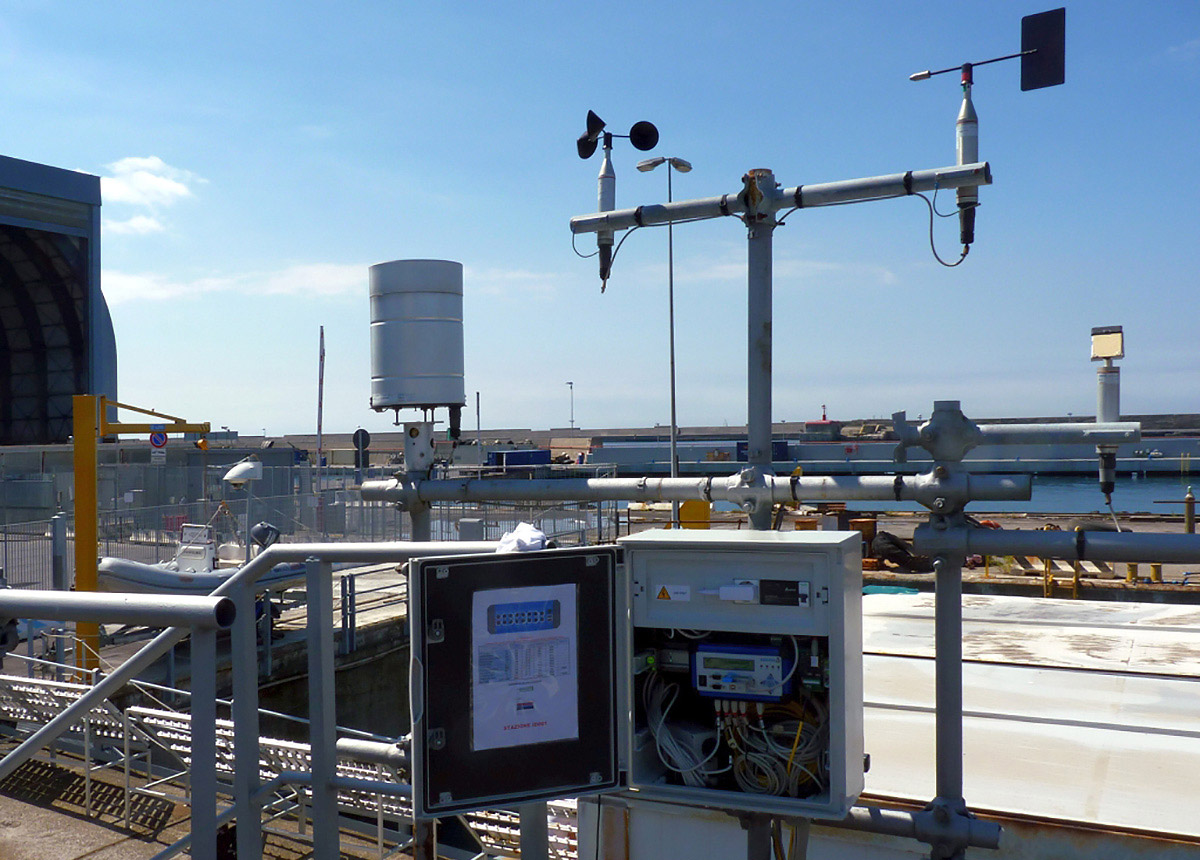 The weather station allows to monitor in real time the environmental parameters of the exhibition site (humidity and air temperature, wind speed and direction, atmospheric pressure, global solar radiation, precipitation, leaf wetness and sea water temperature), using Nesa's professional sensors and TMF Linux embedded data acquisition system. Periodic maintenance contract includes, in addition to a complete set of sensors and spare components for a prompt replacement in case of sudden failure, the re-calibration in the laboratory together with an "in situ" technical intervention for the general check and possible restoration of the full functionality, if there are problems that can reduce the efficiency of sampling.
The recent (2017) addition of the K&Z-brand CUV5 sensor for measuring the total UV radiation was realized by Nesa, with the replacement of the TMF datalogger with the new Linux embedded Evolution datalogger capable of managing the full channels 24-bit acquisition, configured with connection via Wi-Fi thanks to the "hotspot" option.