Landslide monitoring "debris flow"
Many mountain areas are affected by landslides which often have historical origins and persist through the centuries, because of the peculiar conditions that remain unchanged, or sometimes they are accentuated by climate change (for example, the case of the melting of permafrost in the sub-glacial area, which it reduces the adhesion of the rock surface to the substrate, allowing the detachment and fall downstream).
Nesa designs, manufactures and installs weather stations able to monitor the rainfall that can trigger impulsive and massive debris flows. Thanks to remote control, it's possible to monitor the movement of rocks using the cell load technology, thereby generating alarms in inhabited areas by the activation of sirens and flashing lights.
The nature of phenomena and the subject of the monitoring sites allow minimum time for sending alarms and communication must be immediate in favor of the persons responsible for civil protection and public safety. IP cameras activated on alarm thresholds allow to disseminate real-time images from key positions, thanks to the characteristics of the dataloggers TMF and Evolution with embedded Linux operating system.
An example of practical application is the monitoring system installed and active in Val Rabbia, City of Sonico (Italy); a network of stations and monitoring points at specific locations allows capillary controls of the territory and is able to detect any minimum event which may generate situations of danger.
The presence of a very steep valley that ends at the village of Rino, within the municipal area, makes this very delicate hydrogeological configuration: heavy rainfall upstream of the basin are capable of triggering violent and sudden torrential flood events sometimes paroxysmal, as it happened in the episode of July 2012.
On such occasions the debris flow are triggered by heavy rainfall and localized able to move huge volumes of rocks and mud, coming down to the valley in few minutes and generate very significant and potentially destructive waves.
A monitoring system such as that developed and installed by Nesa requires an accurate phase of "tuning" in relation to the correct setting of thresholds and levels of alarms, and a correct ordinary maintenance allows to maintain the efficiency of the equipment, subject to very critical environmental conditions. Training of operating personnel is equally important and is emphasized by operators in specific institutional entities.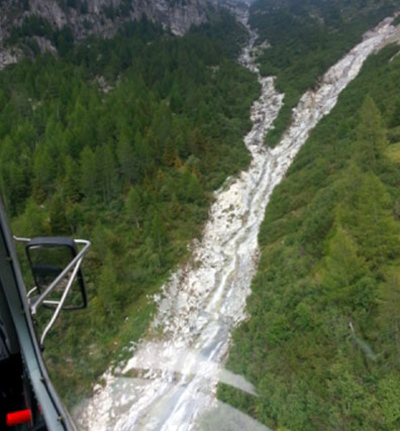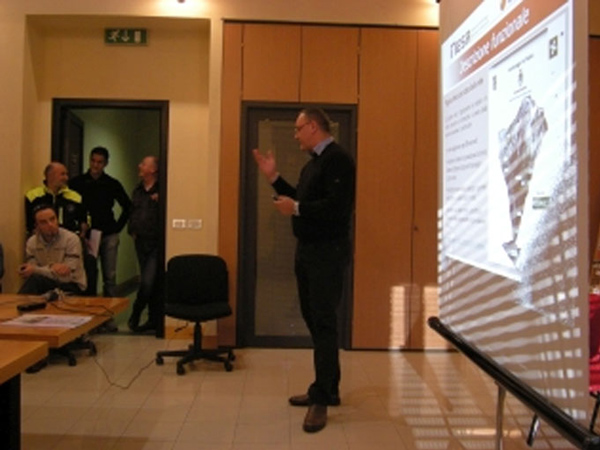 Our experience guarantees professionalism and competence of our technicians, who are trained and prepared to operate on critical systems for the protection of persons.