AGROMETEOROLOGICAL STATIONS IN SUPPORT OF THE CONSORZIO TUTELA PROSECCO CONEGLIANO VALDOBBIADENE
The territory of the Marca Trevigiana includes a specific and peculiar area, where the production of white wine "Prosecco DOCG" is synonymous of quality and salient characteristic of the landscape, tradition and social and economic set. This quality production is known throughout the world.
Nesa s.r.l. and the "Conegliano Valdobbiadene Prosecco Consortium" have established a collaborative relationship that involves the installation and maintenance of a five-year network of WMO-compliant professional stations equipped with sensors such as temperature and air humidity, leaf wetness and precipitation. All the stations are installed within the "Prosecco DOCG" area and transmit the measured data in real time to a control and supervision center, from which the operators can extract the necessary information via the Web to support the targeted treatment against disease with plant protection products. The objective of the project is to improve, optimize and reduce the use of plant protection products on vineyards, thanks to a careful management of the meteorological data associated with disease monitoring.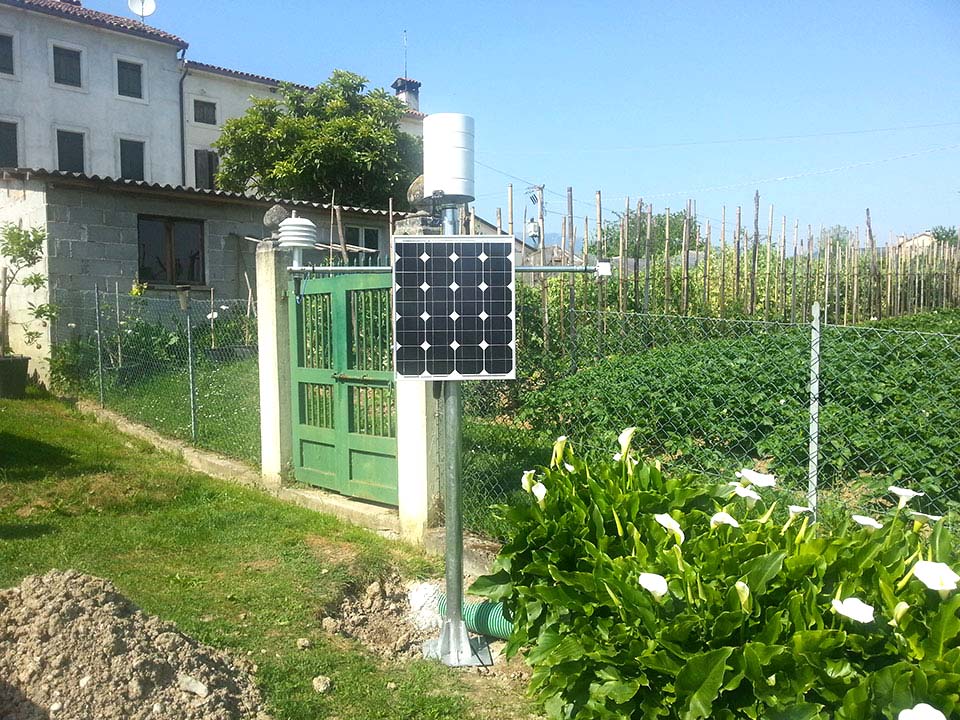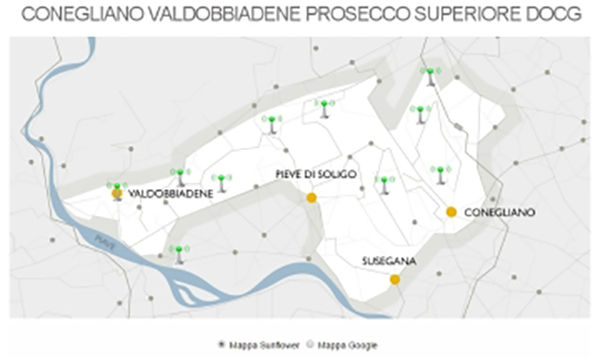 The installed installations allow the Consortium to comply with the EU directive 2009/128/EC which will come into force in Italy from November 2015 and includes the obligation to use professional environmental monitoring stations under WMO to support the choices of treatments to crops.
The experience of Nesa s.r.l, its presence on the territory and the knowledge of the specific technologies of agro-meteorological monitoring make the technical solution suitable and perfectly usable also in other sectors at the service of public or private research entities and Consortia.